Dr. Sinawi received his Doctor of Dental Surgery degree from The University of Jordan in Amman, Jordan in 2010. After practicing at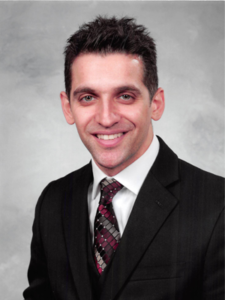 a private office and teaching dentistry in the Middle East, he moved with his wife, who is also a dentist, to settle in Chicago where he earned his Doctor of Dental Medicine degree from the University of Illinois at Chicago in 2016 to practice dentistry in the United States.
Dr. Sinawi now practices all aspects of General Dentistry; including Cosmetic, Restorative, Pediatric, Root Canal Therapy, and Oral Surgery. He is certified in Invisalign orthodontia as well. He listens to his patients carefully to address their chief complaints to make a correct definitive diagnosis and treatment plan accordingly. His passion and goal is to make his patients happy with the final treatment outcome.
Dr. Sinawi is always keeping himself updated about technology and new research in modern dentistry through Continuing Education courses. He gives his time volunteering as a general dentist through Mission of Mercy in Illinois for the past few years.
Beside English, Dr. Sinawi is fluent in Arabic. His favorite sport is soccer. He likes to travel, and spending great time with his family and friends. He has a two year old son, Ryan.
Dr. Sinawi is available on Thursdays from 9am-7pm and Saturdays from 9am-1pm.